Crypto adoption in Hong Kong is going to expand, as the city has emerged as the readiest country/ region to embrace digital assets era, according to a study by trading platform Forex Suggest.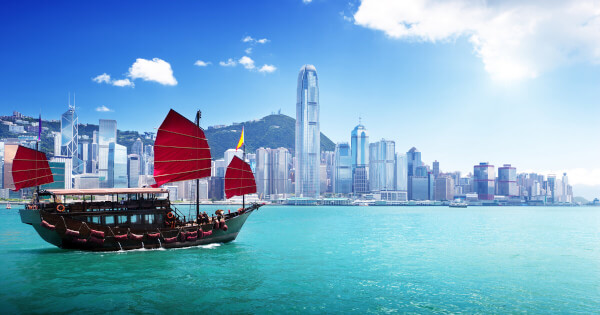 Through the Worldwide Crypto Readiness Report, Forex Suggest revealed that Hong Kong scooped the top spot after weighing various parameters like the number of crypto ATMs and legislation.
The study noted:
"The country (or region) can be crowned the most crypto-ready as it ranks in the top three for three categories we looked at, including the number of blockchain startups per 100,000 people and the number of crypto ATMs proportional to the population."
With a crypto-ready score of 8.6/10, Hong Kong attained this tally based on its appeal to investors because of no taxing capital gains on cryptocurrencies. Furthermore, it has the densest area in terms of the number of crypto ATMs.

"Taking the top spot for the smallest area per crypto ATM is Hong Kong, with residents never more than 7 kilometers away from an ATM. This comes as no surprise as the tiny island nation has the smallest land area of the locations in the index twinned with one of the highest numbers of crypto ATMs."
Meanwhile, the Securities and Futures Commission (SFC) of Hong Kong recently stepped up its awareness campaign about the risks inherent in the trading of Non-Fungible Tokens (NFTs).


Source: ForexSuggest
The United States and Switzerland took the second and third slots of the most crypto-ready countries scoring 7.7/10 and 7.5/10, respectively.
Both nations bagged these spots based on the high number of crypto ATMs per 100,000 people. For instance, according to the report, Switzerland is world-renowned as a global finance hub.
With approximately 34,000 crypto ATMs, the United States took the first position as the nation with the most crypto ATMs per 100,000 people. "Crypto ATMs are key in preparing countries to adopt cryptocurrencies as they allow less tech-savvy people to start using crypto. As well as having the highest number of crypto ATMs overall at nearly 34,000, the US takes the top spot for the highest proportion of crypto ATMs with 10.1 per 100,000 people," the report added.
Subscribe now and get exclusive news, interviews and stories.
With blockchain, we will put an end to the monopoly of government-issued currencies, as suggested in the title of Hayek's work – "Denationalization of Money." Blockchain will simplify the set of concepts revolving around financial services and the complexity of the IT systems. With blockchain, we will have a cryptocurrency that is more stable and safer than any currency that has ever existed before it. This will bring about true "monetary and financial freedom." (Read More)
– Kun Hu (CEO of Worldmoney)
Subscribe today and get the latest news, exclusive interviews and analyses.
Copyright © 2022 Blockchain News. All Rights Reserved.
We use cookies to improve your user experience and our services. By clicking "Accept" or continuing to use our site, you agree to the terms of our Privacy Policy.